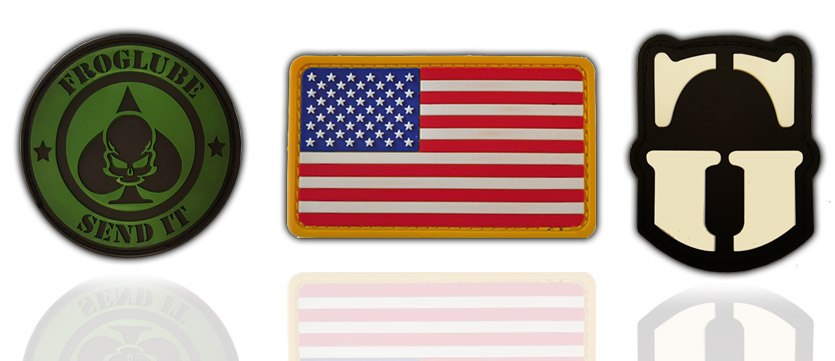 Custom PVC Patch Measurements
You can calculate the size of your custom PVC patch by adding the Length + Width and then dividing it by 2.
For example:
The Length of your patch: 2" + the Width of your patch: 3" = 5" Divided by 2 = 2.5"
2.5" will be the size of your patch
Please email inf[email protected] or call 888.257.7216 for PVC Patch Pricing.
Samples: We can send samples. Here is our sample policy: Please provide us with your UPS or FedEx account number. We will ship samples via Overnight Delivery using your account information. Samples are randomly selected and may not be of the color or type that you have requested.
FREE Artwork and Revisions
FREE Set Up
FREE UPS or FedEx Air Shipping to Anywhere in the United States
FREE Up to 8 Colors Included
FREE 7-10 Day Production
100% On Time Production Guarantee
100% Satisfaction Guarantee
100% Price Match Guarantee